National Rugby Training Centre opens at Ballymore
The NRTC officially opened at Ballymore. Photo: Blight Rayner
The National Rugby Training Centre (NRTC) at Brisbane's hallowed rugby park Ballymore was opened by The Honourable Premier of Queensland, Annastacia Palaszczuk on Thursday 29 June.
It is designed to recapture the spirit of Ballymore as a sports venue for the community – human-scaled, unpretentious, and atmospheric.
The NRTC is home to the Australian Wallaroos and the Queensland Reds Mens and Womens squads, the Reds 7, and Reds Academy. It has a 3,000 seat grandstand and can accommodate a total of 8,000 around the main field, with potential for further seating to a 15,000 seat capacity.
Blight Rayner is absolutely thrilled to have been part of the Queensland Rugby Union's journey to reinvent Ballymore as the home of women's rectangular sport in Australia, as well as of the Reds Mens and Womens. We have enjoyed our own regarding journey with QRU, Buildcorp, and a wider team of consultants that has overcome many challenges to bring this project to life and see it working so beautifully.
There are so many people to thank for playing their part – former QRU Chairmen Damien Frawley and Jeff Miller, the QRU Building Committee, internal project managers Lucas Gilroy and Matt Horan, rugby legends like Paul McLean and Tony Shaw, current players like Liam Wright, outgoing coach Brad Thorn, Chris Corbett and Aaron Whitfield from Buildcorp, QRU heritage guru Reg Roberts and more. It's been an ardent "project of passion" for us all.
We would particularly like to thank our Project Architect Ashneel Maharaj, who has tenaciously worked from beginning to end to create this outstanding building, and our team of Marnie Goodman, Adelaide Hampson, Jeremy Wooldridge, Lauren Hickling, Akiko Spencer, Arlyn Mangabat, Perry Gustafson, Rachel Levi, Sian Farrell, Ben Wilson, Ben Carter, Kara West, Shardé Anne Evans, and in the early days, Kate Reilly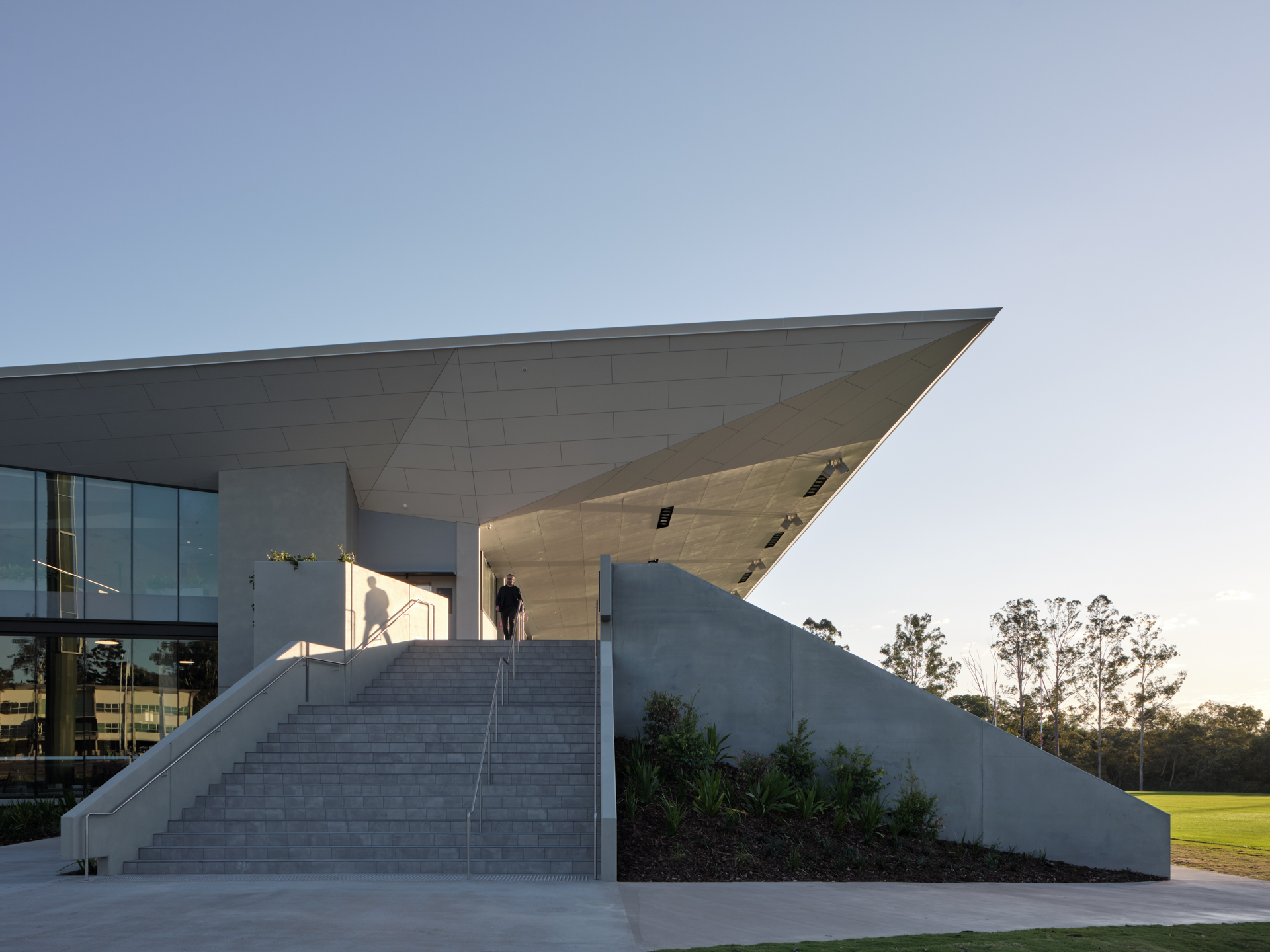 Photography by Christopher Frederick Jones